Home Page
***Parents and Students please check my class schedule link to see your scheduled P.E. day(s). Please come prepared with tennis shoes (sneakers) so that you are able to participate and give your best effort in all of our lessons.***
FitnessGram tests will be adminstred to all 5th grade students.
FitnessGram® is the most widely used youth physical fitness assessment, education and reporting tool in the world. Based on Healthy Fitness Zone® standards, created by the FitnessGram Scientific Advisory Board, FitnessGram uses criterion-based standards, carefully established for each age and gender.
For more info see http://www.fitnessgram.net/parents-students.asp
WELCOME TO...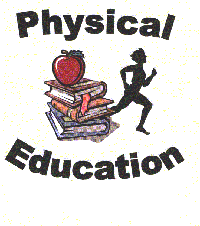 Get Up and Get Moving!
Welcome to our physical education website. I enjoy teaching students at McDonald on how to use their bodies in becoming physically fit through fun filled and developmentally appropriate activities. Our goal is to produce students who embrace an active lifestyle now and later in life. A healthy body can make a difference in the way you think, feel, and act. Physical activities can lead to confidence & success.