Custom Page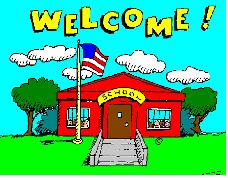 Dear Parents,
I would like to welcome you and your child to the 2015-2016 school year. I look forward to working with you and your child this school year. We are going to have a wonderful time preparing for 5th grade together. I will extend great opportunities, challenging possibilities, and positive friendships in a fun-loving family like environment. All I ask is that you encourage your child to do his/her best. As a fourth grader your child will encounter new experiences and more responsibilities. I will do all I can to help your child succeed but you are an important part of your child's school career. I am depending on your cooperation to make this year successful.
I expect each student to treat others with respect, students and adults.
I expect all assignments to be completed, class work and homework, because practice is the key to success.
I expect each student to come to class prepared to learn.
I am looking forward to a super year! Thank you in advance for all the effort you will put into making your child successful this year.
Sincerely,
Mrs. Yvonne Glasgo-Goss