Veterans Day
Veterans Day is an official United States public holiday, observed annually on November 11, that honors military veterans; that is, persons who served in the United States Armed Forces. In honor of Veterans Day, McDonald Elementary staff and students will read "America's White Table."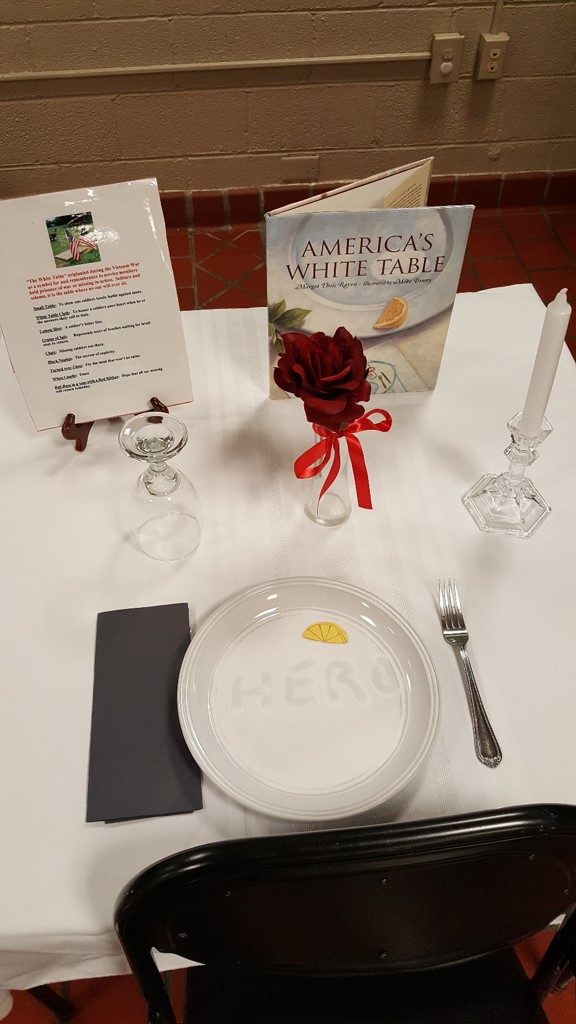 "The White Table" originated during the Vietnam War as a symbol for and remembrance to service members held prisoner of war or missing in action. Solitary and solemn, it is the table where no one will ever sit.
Small Table: To show one soldiers lonely battle against many.
White Tablecloth: To honor a soldier's pure heart when he or she answers their call to duty.
Lemon Slice: A soldier's bitter fate.
Grains of Salt: Represents tears of families waiting for loved ones to return.
Black Napkin: The sorrow of captivity.
Turned over Glass: For the meal that won't be eaten.
White Candle: Peace!
Red Rose in a vase with a Red Ribbon: Hope that all our missing soldiers will return someday.